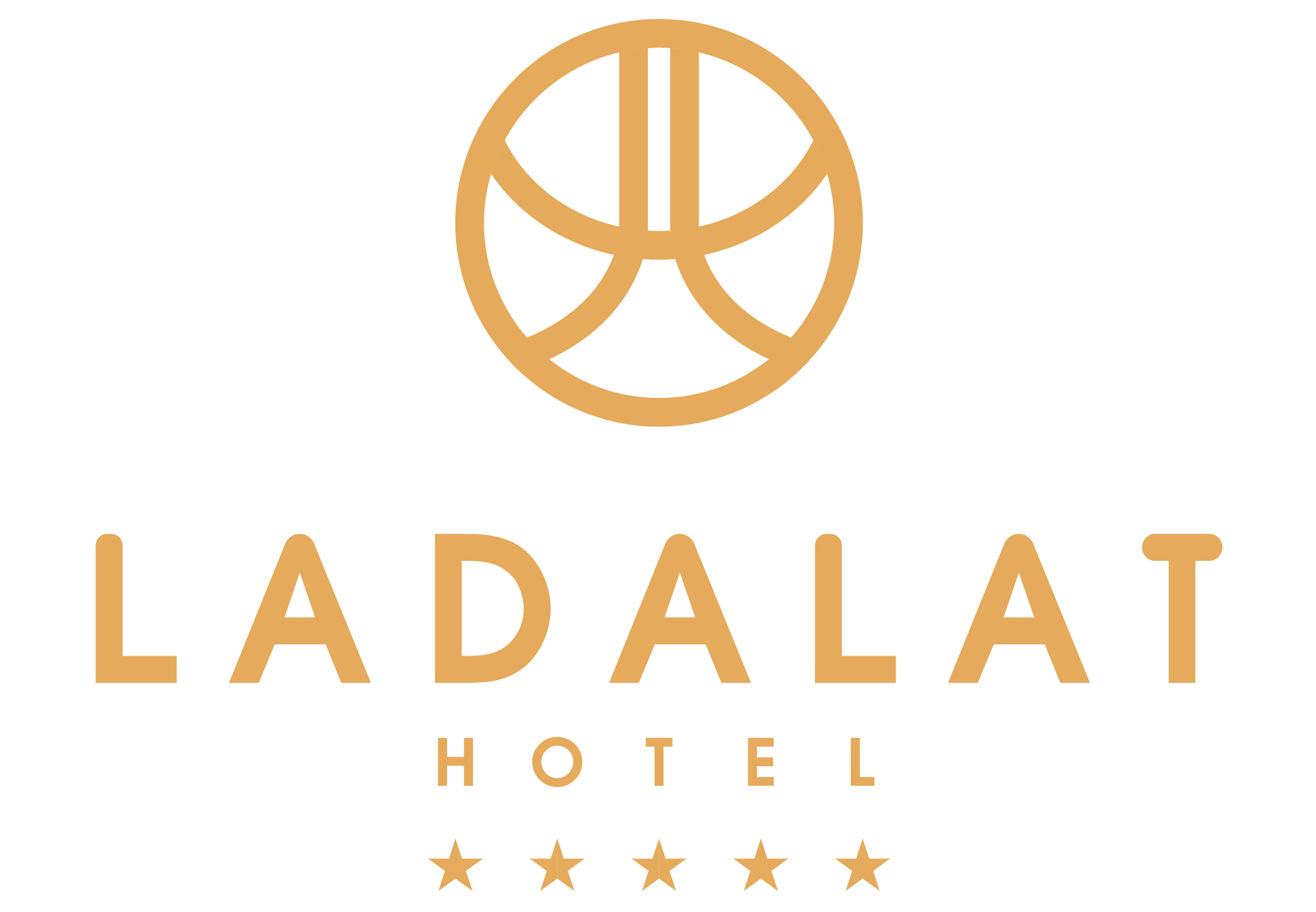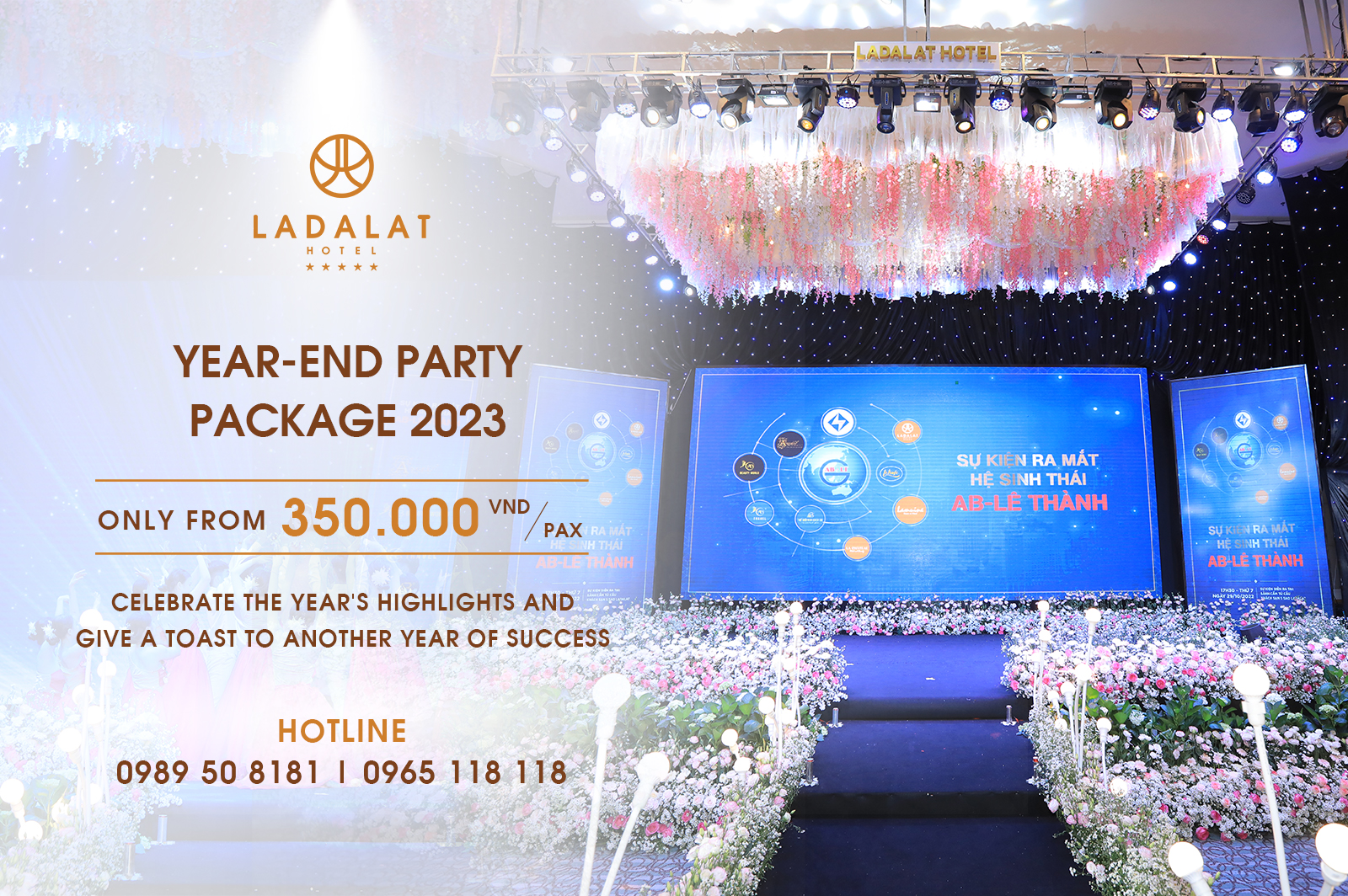 YEAR END PARTY PACKAGE 2023
How to hold a successful and memorable year end party

Year end party is not only an opportunity for the company to express gratitude to employees for their contributions and efforts during the past year, set new goals, assignments, and raise motivation for a promising year, but also a special occasion for leaders and staffs to come together for a fun celebration.
Choosing the event theme and creating an energetic, bustling atmosphere are keys to an outrageously successful party. You can organize a 𝐘𝐞𝐚𝐫 𝐄𝐧𝐝 𝐏𝐚𝐫𝐭𝐲 combined with new year celebration, costume party or company trip. You can also hold the event with Retro style, European style requiring a particular dress code to make your party unique and different.
To create a joyful atmosphere and strengthen bond among employees, games and exciting activities or shows are great ideas. Alternatively, consider preparing gifts and handwritten letters from leaders. They can add some flair to your event and surprise attendees.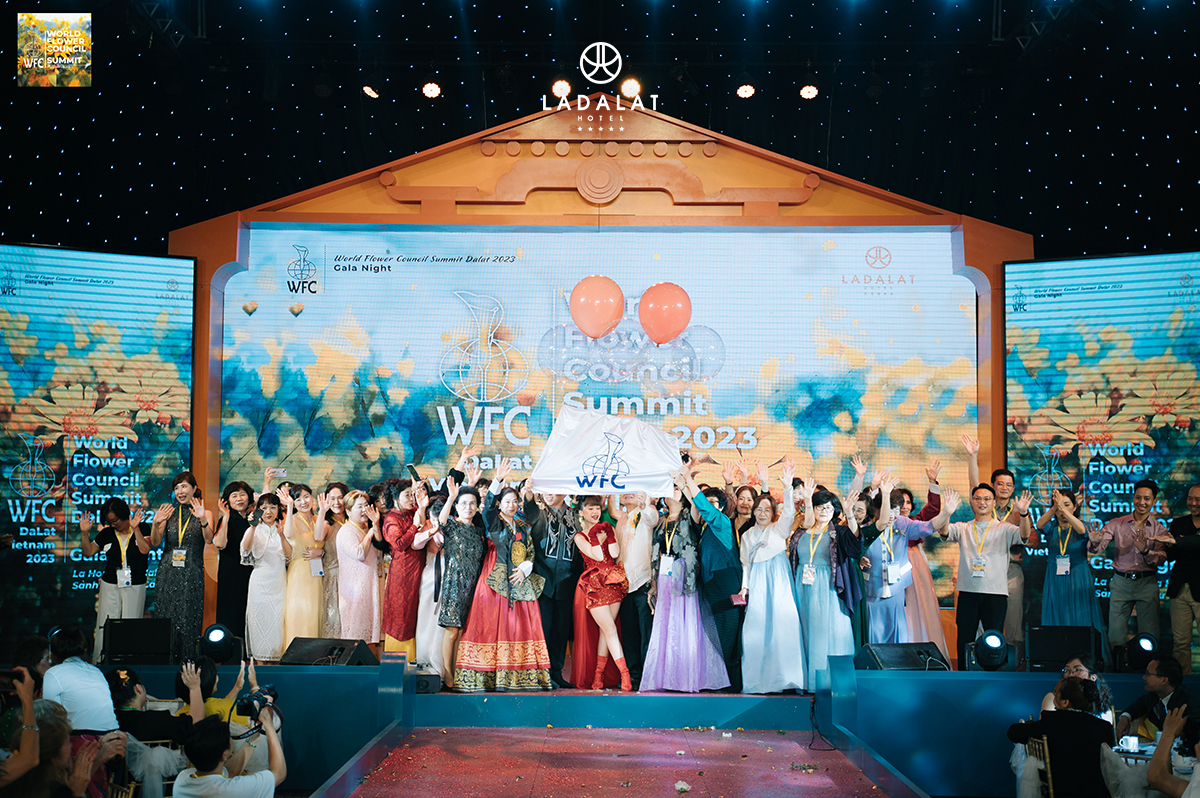 Special offers for impressive year end party at Ladalat

With multiple customizable & splendid banquet halls and grand ballrooms that can accommodate up to 1,000 guests, convenient location, more than six years of experience in the industry and many great strengths, Ladalat is a trusted partner and the largest premier venue for events in Da Lat City.




Let's come up with impressive ​​𝐘𝐞𝐚𝐫 𝐄𝐧𝐝 𝐏𝐚𝐫𝐭𝐲 𝟐𝟎𝟐𝟑 ideas and let Ladalat turn your ideas into a reality. We'll kick off the bustling festive season with exclusive packages and variety of exciting benefits for your 𝐘𝐞𝐚𝐫 𝐄𝐧𝐝 𝐏𝐚𝐫𝐭𝐲 in style:
50% discount on LED Wall
50% discount on Sound & Light
Special menu prepared by talented chefs
🔥 SPECIAL PRIVILEGES: COMPLIMENTARY LED WALL for premium packages FROM 500,000 VND/PAX
With luxurious banquet halls, state-of-the-art sound & light systems, premier banqueting facilities, and especially dedicated specialists, Ladalat will be the ideal choice for your company's Year End Party.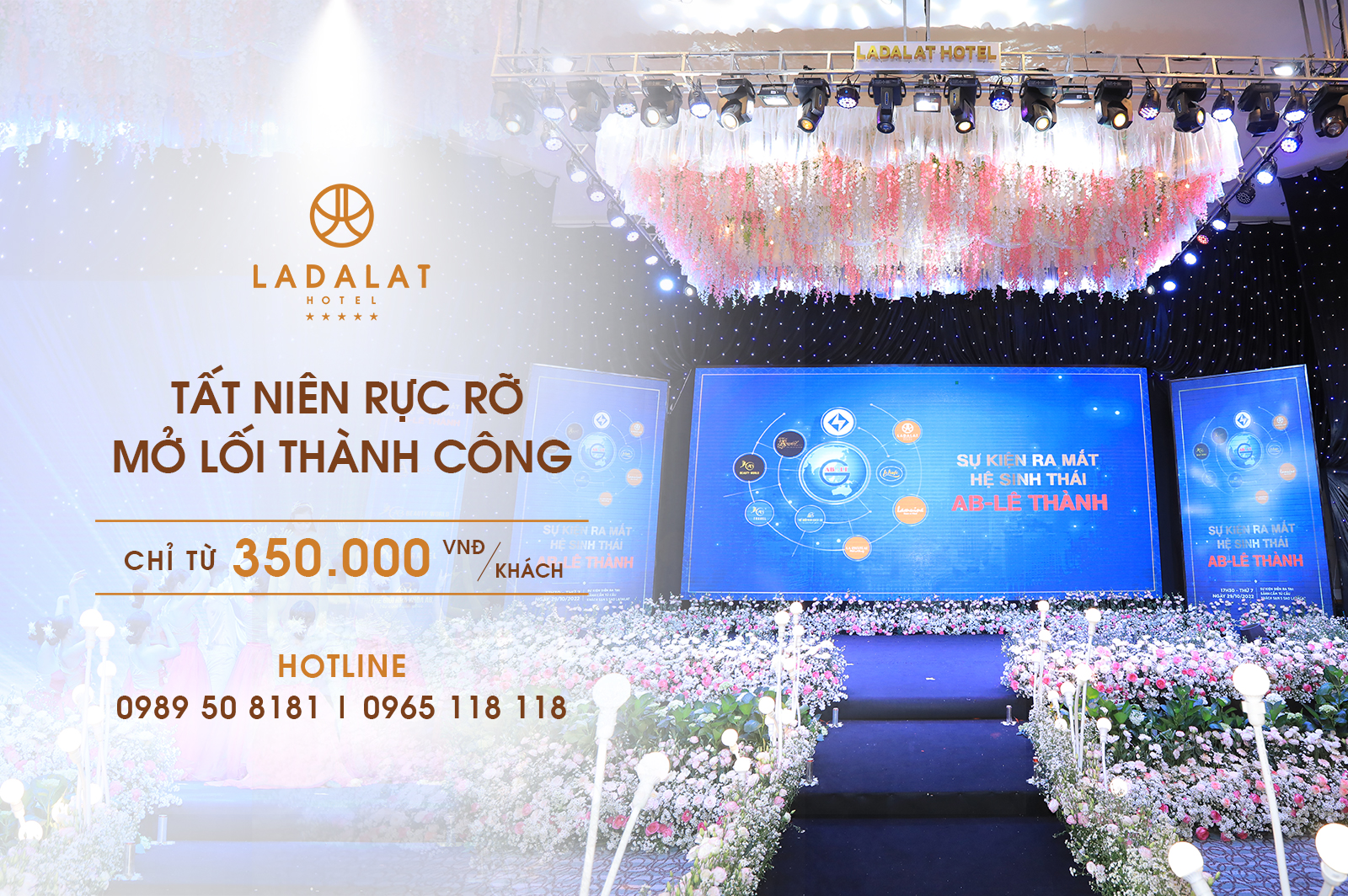 CONTACT NOW

(+84) 26 3356 6633 - (+84) 28 6255 6633
0965118118
028 6255 6633